Supporters & Sponsors
Thanks!
A huge thank you goes out to our Supporters & Sponsors, without them we would not be able to continue our organization!
We would also like to appreciate all the Staff, Mentors and Faculty at the University of Guelph and School of Engineering for supporting our organization and providing a facility of greater learning. Thank you!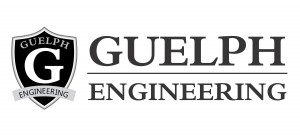 If you are are interested in supporting Creative Encounters with Science, we would love to hear from you! Check out our Sponsorship Package 2015 to how we acknowledge our wonderful supporters.
---
2017 Creative Encounters Sponsors
                         
---
 Membership
Creative Encounters is a proud network member of Actua. Actua provides training, resources and support to its national network of members located at universities and colleges across Canada in the delivery of science, technology, engineering and mathematics (STEM) education outreach programming. Each year, these members engage over 260,000 youth in 500 communities nationwide. Please visit Actua at 
www.actua.ca
.
Actua's sponsors as well as our provincial sponsors are posted below.
 
---
Special Contributors/Program Supporters
Promotional Video: Created by Cody Nelson & Joshua Mancuso at Cylinder Sound Film Ltd. 
Website: Created by Ryan Macdonald
---
CONTACT US
Creative Encounters
Rm 1519 RICH Bldg
University of Guelph
Guelph, ON
N1G 2W1